5.00 Book Launch with Heather Ford


"A new benchmark for Wikipedia research." Nathaniel Tkacz; author of Wikipedia and the Politics of Openness
​
"Ford's examination of a single Wikipedia article becomes a bold new epistemology of our digital age." Ethan Zuckerman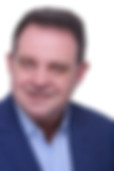 Terry Flew is a Professor of Digital Communication and Culture at USYD, an Executive Board member of the International Communication Association, a Fellow of the Australian Academy of the Humanities, a Distinguished Professor with Communications University of China, and an Honorary Professor at University of Nottingham Ningbo China. He has authored 14 books (five edited), 67 book chapters, 112 refereed journal articles, and 17 reports and research monographs.
This book powerfully shows how social, economic, and political facts are forged in the knowledge factory of Wikipedia. It is impossible to understand how histories are made in the contemporary world without letting Ford take you on this fascinating journey." Mark Graham, Professor of Internet Geography, University of Oxford
9.45 Keynote: Wikipedia - the last great place on the Internet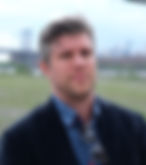 Richard Cooke is an internationally based writer, reporter and screenwriter. A former columnist of the year, he is contributing editor to The Monthly magazine and has written for The New York Times, The Washington Post, Paris Review online, The New Republic and WIRED. He is the author of two books, and his third, a cultural history of Wikipedia, will be published by WW Norton & Co in 2023.
Amanda Lawrence & Brigid Van Wanrooy
Wikimedia and the multisector evidence ecosystem
Mathieu O'Neil & Rachel Cunneen
Assessing the use of Wikipedia as a fact-checking tool in Australian Capital Territory public schools
Feminists' Movements and Campaign for Gender Parity and Conflict Mediation in the Global South: Using Social Media for Long-haul Activism
Editing hacks, tips & tools, Wikidata, photos for Commons, Wikispore...bring your own laptops, mobile phones, energy and ideas!
Facilitators: Margaret Donald, Rosie Stephenson-Goodknight, Alex Lum, Annie Reynolds, Gideon Digby, Sam Wilson, Pru Mitchell, Toby Hudson, Tom Hogarth, Kerry Raymond....