Two keynotes, 8 presentations, 1 panel, 2 Conversations, a new Wikipedia book and an afternoon of workshops, for 70 in-person and 25 online. Thank you to everyone for participating, tweeting, watching and being part of WOW2022.
​
​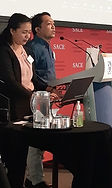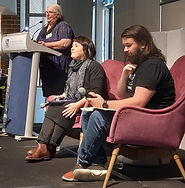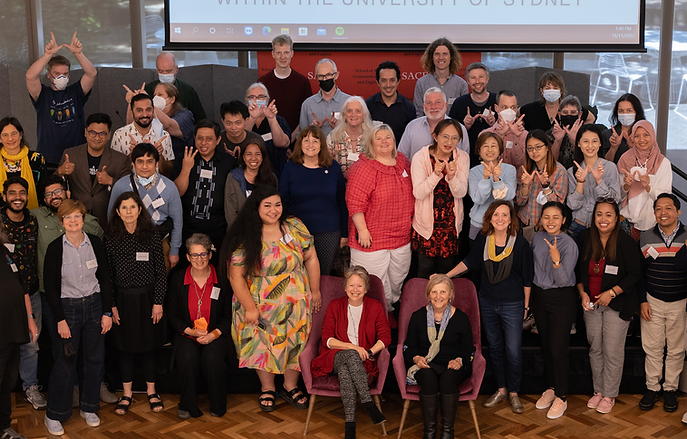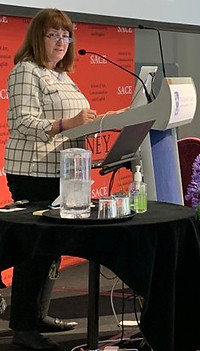 Dr Jess Wade is a Wikipedia legend, renowned for creating more than 1650 biographies of ground-breaking women and people of colour working in science and engineering. Jess is a Research Fellow working in the Department of Materials at Imperial College London. Outside the lab, she is committed to improving diversity in science, both online and offline. Enjoy her presentation.
Call for Papers
​
The first two decades of the 21st century brought war, a global pandemic, climate changes and the widespread erosion of culture, as recognised by the United Nations which declared 2022-2032 to be the International Decade of Indigenous Languages. This conference seeks to investigate the variety of ways that digital media is (or isn't) meeting these challenges. We invite participants to consider how communities that have been displaced, marginalised or otherwise disadvantaged, may best be served by online platforms and open knowledge movements. We seek submissions that address open knowledge, global diversity, inclusivity and cultural dynamism from a range of perspectives, including digital communication, Indigenous knowledge, health communication and Internet studies. We particularly encourage submissions that explore knowledge activism, such as the Wikimedia movement; open platforms, such as Wikipedia; as well as digital methods across different disciplines and fields of knowledge.
Topics may refer to any of the various Wikimedia projects, as well as language and cultural diversity, and could address: Internet activism; Digital diasporas; Open knowledge; Indigenous storytelling; Covid-19 online; Gender parity; Cultural resilience; Decolonizing the Internet; Digital tools and methods for online diversity and abilities; Orality and Literacy; Innovative Case Studies and projects.
Submissions closed June 20, 2022.
The University of Sydney sits on the land of the Gadigal people of the Eora nation and we pay tribute to their knowledge traditions.